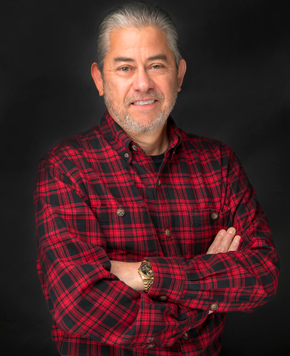 "The mountains are calling and I must go."
― John Muir
I'm a baby boomer and empty nester still passionately in love with the girl I married years ago as a young man with a vision. We live with our three golden retrievers on five acres in the Sierra Nevada foothills town of Tuolumne. In 2016, after a blessed life raising our family in the San Francisco Bay Area, we packed up suburbia and moved to the mountains. We haven't looked back…
THE VISION
We call our home the Golden K as a tribute to our three golden retrievers, Kali, Kloe, and Koda. But the Golden K is more than a place. The Golden K represents a vision and a lifestyle. The vision I've had since spending the night at a friend's mountain house while in my early twenties. For me that vision was one of a slower pace of life, living within the natural splendor of the mountains, and to be part of a smaller and more intimate community.
There is a certain serenity living on a piece of our planet that Mother Nature has shown great favor to. There's the cool and fresh air of a spring morning and the gentle sound of the wind-blown pine trees during an autumn afternoon. I love walks with our dogs in the middle of a dirt or gravel road with nowhere special to go. There's the silence of night and quiet anticipation of the morning sunlight that will come sneaking into my bedroom, filtered through the pines and oaks.
Nature is never more evident than during a sustained stare with a black tail buck outside my window in mid-spring after his antlers have been shed, and then watching those antlers grow back, bigger and more magnificent, through summer and fall. It's the freshness of walking out on a cold morning, closing my eyes, taking a deep breath, and then returning inside to a wood fire. It's the magic of waking up to a frozen world after a night of snow.
Above all it's the romance of sitting under the summer stars with my "bride" for over three decades and our three golden retrievers, all four whom I love desperately.