The Market & Industry: Housing sector remains strong. The housing market remains one of the most solid sectors of the U.S. economy. Sales of new homes rose 13.8 percent nationwide in June. Demand from buyers continues to be robust. Encouraged by another drop in . mortgage rates, and as inventory tightens, more buyers are making concessions to win bidding wars. According to a Redfin survey, almost half of recent homebuyers made an offer sight-unseen.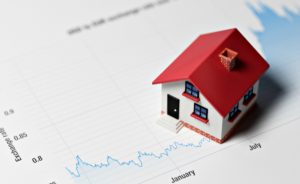 Smaller markets are heating up as now-remote workers leave the big cities: Sacramento's housing forecast is stronger than most other metro areas in California, and Lake Tahoe real estate is moving at a record pace.
Nationwide, homeowners and renters alike have been falling behind on payments during the pandemic, setting up as many as 40 million Americans to lose their homes as a result of COVID-19. While the foreclosure moratorium put in place by the FHFA have worked thus far — June had the lowest number of active foreclosures since 2000 — mortgage delinquency rates keep jumping, and the moratorium expires on August 31. And California is bracing itself for mass evictions, too: One in seven tenants statewide did not pay rent in July, and nearly one in six don't expect to pay in August, either.

Redfin posted improved numbers for Q2, with losses significantly lower than the company initially anticipated. Meanwhile, Realogy's Q2 revenue dropped 25 percent year-over-year. And Zillow announced it will be allowing most employees to work from home indefinitely.
Sources: The New York Times, C.A.R. Research & Economics, REALTOR® Magazine, Redfin, Homebuying Institute, CNBC, Curbed, The San Francisco Chronicle, The Real Deal, Zillow